PROFESSIONAL ASSOCIATIONS
Alkora Group is leader in the development, commercialisation and managing of insurance programmes for Professional Associations and Affinity Groups.
PROFESSIONAL ASSOCIATIONS
Alkora Group is leader in the development, commercialisation and managing of insurance programmes for Professional Associations and Affinity Groups.
We design stable, long-lasting and valuable insurance programmes, adapted to each professional body or chartered institute.
Over 200 Proffesional Associations trust our experience and service quality.
We are backed by top-rate insurers.
Analyse the needs of these collectives
Design innovative insurance programmes
Find solutions to their needs
INSURANCES FOR PROFESSIONAL ASSOCIATIONS
Collegiate members liability

Life and Retirement Plans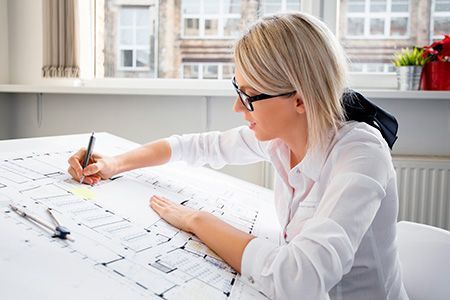 FEATURES OF THESE INSURANCES
MORE INFORMATION ABOUT OUR INSURANCES
We design insurances according to the requirements of each profession in order to protect you legally and financially against clients or third parties' eventualities –as errors or malpractices may happen in the event of professional activities causing economic loss or damage to a third party.
Professional Associations, as policy holders of a professional liability insurance, have the certainty to offer their collegiate members the possibility to hire the best insurance policy in the market.
We insure our clients with the best coverages:
Professional misconduct, errors or omissions, malpractice

Fraudulent actions and/or employee dishonesty

Professional disqualification

Intellectual property violation; i.e.: copyright, logotypes, brands and image

File and document alterations.

Legal defense and bonds

Claims to counterparts 

Data protection

Environmental, noise and sudden, accidental pollution.
This insurance guarantees payment of a daily subsidy or indemnity when the insured is not able to carry out his professional activity on a temporary basis due to disease or accident.
In Grupo Alkora we work with distinct, highly competitive products so Professional Associations will be able to offer them to their members, in such a way that a professional can financially cover his/her inactivity period from the very outset of the occurrence.
Due to the increased rate of litigation in regard to any incidence that members of a professional association may face during their practice, relying on a Legal Defense insurance to protect their professional interests is the key.
Therefore, Professional Associations -through Grupo Alkora- can now offer the possibility of guaranteeing protection of rights to claim damages in regard to premises, service agreements, insurance contracts, criminal defense, etc. 
We make available to professional associations a civil liability insurance for installers, offering the best coverage at the most competitive price.
Companies and contractors engaged in installation and maintenance activities have certain risks associated to their professional activity. Therefore, they must rely on adequate protection to cover any damages they may cause, both during execution of installations and in subsequent maintenance thereof.
An accident may have a serious impact on and create immediate problems to people. Ever minor setbacks may cause changes and expenses in our daily lives. Personal accident insurance adapts to the specific needs of each Professional Association by offering members the possibility of choosing amongst a wide range of optional guarantees, with flexible covers and payment options.
We offer you road insurance for all kinds of vehicles.
We make available to Professional Associations or Partnerships a tool of great value to forward to members offers adapting to their specific needs, with a clear identification of each one. We have available an insurance aggregator/comparison tool for Automobile insurance that enables us offering the best insurance option in each instance.
Alkora Group makes available to members of Professional Associations an Office and Firms Insurance that offers full cover for risks these business may face, their contents and people working or doing business in their facilities, by means of guarantees and covers.
A comprehensive product covering from Material Damages and Civil Liability, Theft, Legal Defense, up to Discontinuance of Business, or even additional coverage such as Travel Assistance.
We offer Healthcare Insurance with top quality and coverage, both for professional members and their spouses and children living in the family home.
The healthcare offering is provided on an exclusivity basis for members of Professional Associations and can be supplemented by dental care; monthly costs can be adjusted, even including co-payment.
Through a life insurance policy, we protect the insurance beneficiaries, who shall receive an amount of money when faced with a potential financial hardship.
In Grupo Alkora we make available to Professional Associations life insurance offerings that are highly competitive in regard to quality-price rates, with very clear, updated covers than can be offered to members on an exclusivity basis.
We offer a range of solutions for making the most of savings of professional members, tailored to their particular needs.
There is a wide range of alternatives based on a higher or lower risk to be assumed based on profitability expectations intended by each member. Of course, doing so in a safe, simple manner.
We offer a Funeral Insurance appropriate for those who wish to prevent any financial consequences arising of funeral expenses of their family members, in addition to the tranquility of not having to take care of procedures relating inheritance or paperwork related to the funeral and burial.
Home is one of the most valuable possessions for members or associates and for that reason, having a good insurance covering all needs for our specific home is very important.
Alkora Group provides to Professional Associations, Partnerships, etc. with the possibility of offering their members, associates or affiliates the tranquility they need. Always with a very competitive offering, both in regard to coverage and price.
As guarantee for everything we have a home Insurance aggregator enabling us to offer in each instance the best insurance proposal.
Traffic Fine Management
Professional Associations, through Alkora Group, are now able to offer the possibility of guaranteeing protection of claim rights for members in regard to fines and sanctions..
Travel Assistance Insurance
Alkora Group provides to Professional Associations the opportunity of offering members on trips abroad, a travel assistance insurance with coverage for medical expenses and for hospitalization due to accident or disease, including occupational accidents, as well as repatriation to Spain in the event of need.