The Verspieren Group is France's leading family-held insurance brokerage group. It brings together over 2,130 employees who are close to you at all times. Our aim is to provide our clients with the very best insurance.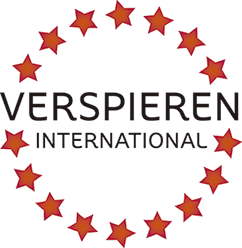 "The Verspieren Group is based on a unique model: that of a family of companies that allows its members freedom to take action and the ability to support all of our clients through their national and international development plans. We foster entrepreneurial spirit that enables our family to grow and share our experiences and value created while supporting all clients in their plans. We aim to promote all areas of insurance brokerage specialisation, boosting awareness of our profession, our expertise and our values throughout the insurance industry. Our collective energy combined with the Group's financial stability allow us to obtain the very best insurance solutions at the very best prices. This, in turn, allows us to continue working for our clients' interests."
Pierre Anthony Verspieren
CEO
With the strengh of the 24 companies that comprises The Verspieren Group, we reached a € 355 million turnover in 2017.